These Women Are Serving Food, and Time, in Colombia's Trendy Prison Restaurant
NBC News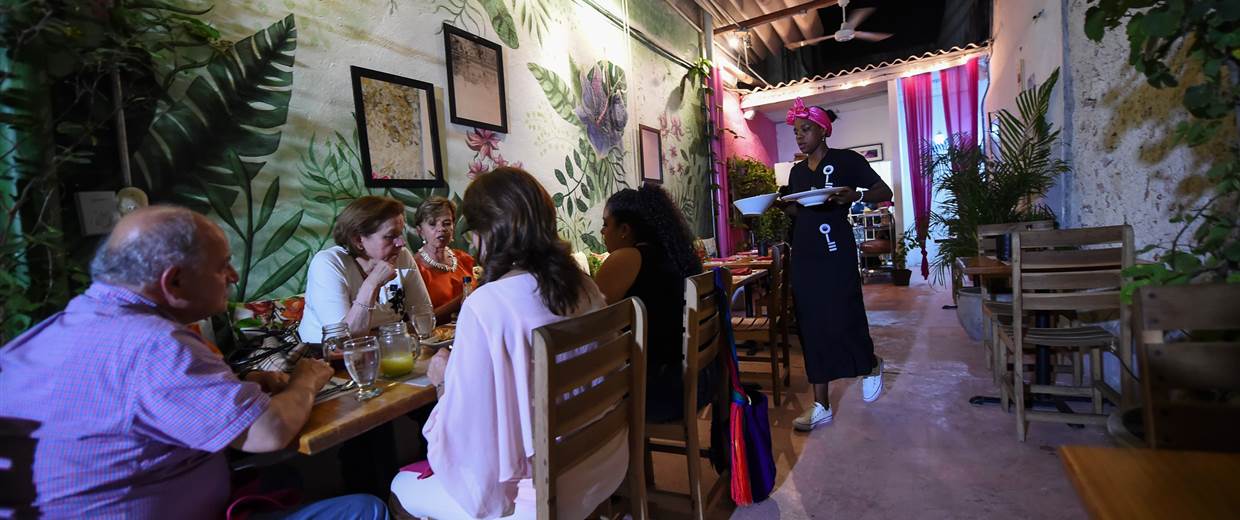 CARTAGENA, Colombia — On a cobbled street in Cartagena's historic center is a building that stands out from all the shops, restaurants and hotels nearby.
Inside there's a trendy restaurant with exposed piping, plain flooring and exposed bricks. It has a very hip, cool Colombian vibe with classic and contemporary Latin music playing as guests take their seats. The walls are painted with images of colorful plants and flowers found in the jungles along the northern coast, and its cuisine showcases locally sourced food from there.
Outside, the heavy metal door and small window with thick steel bars are the only outward signs that this is a women's prison.