The Hottest Restaurant in This Popular Cruise Destination Is Inside a Women's Prison
Food & Wine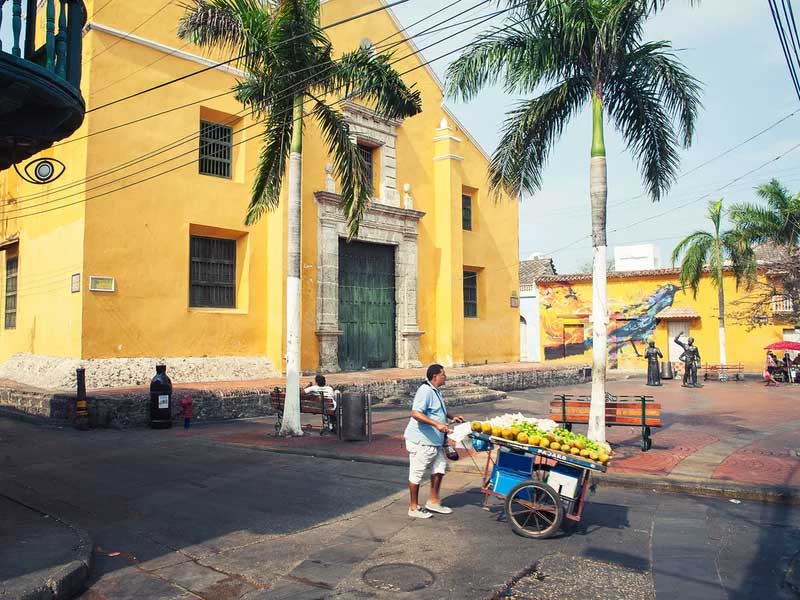 Restaurant El Interno in Cartagena, Colombia isn't just a great place for dinner—it's also changing lives.
At the heart of the colonial-era Old City in Cartagena, Colombia, a sign, hand-lettered onto a blank wall, beckons passersby. Segundas Oportunidades, it reads. Second Chances. An arrow points to a massive metal door, painted in bright pink. Inside? El Interno, a restaurant, one of the most talked-about restaurants in town. This could have something to do with the fact that it is located inside a women's prison.

Founded by Johana Bahamón, a Colombian actress who runs a foundation called Acción Interna, the restaurant seats sixty people, and within a very short period of time has managed to attract some of Colombia's top celebrities, right up to the President, Juan Manuel Santos. Interno employs a staff of fifteen, pulled almost entirely from a pool of about 150 convicts currently housed inside the small (and crowded) San Diego prison. To really kick things up a notch, Bahamón enlisted Michelin-starred chef Koldo Miranda to help train the inmates. The idea for the restaurant, she says, came to her after her first foray into Colombia's penal system, when she was asked to judge a prison beauty contest.