In Colombia, gourmet meals worth going to jail for
The Washington Post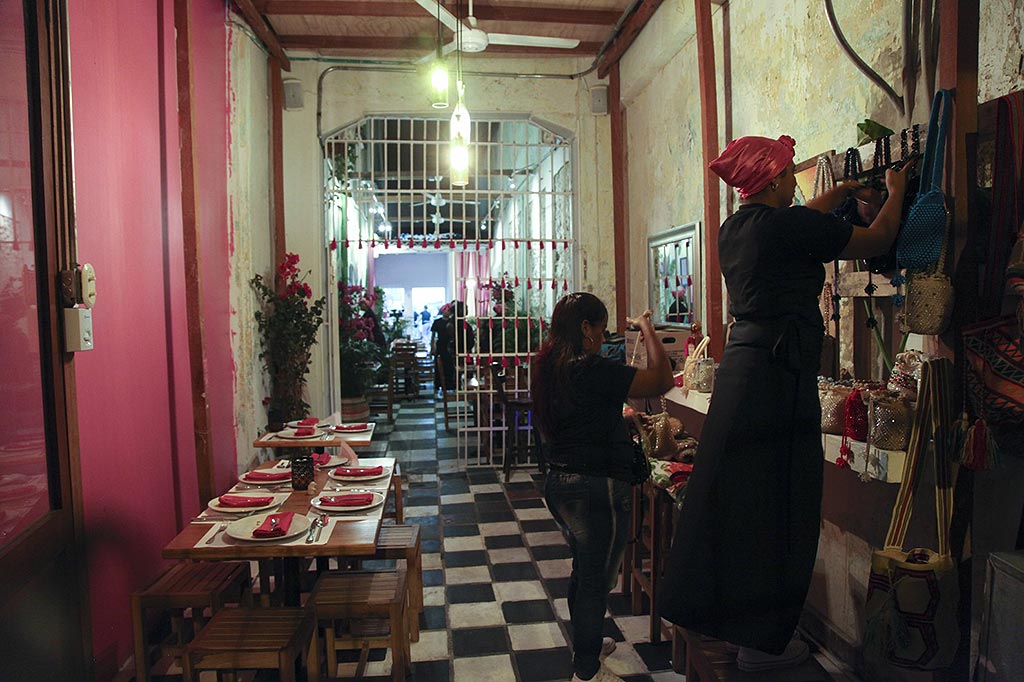 CARTAGENA, Colombia — Visitors are flocking to the all-women San Diego prison in this popular Caribbean tourist town — to dine at Cartagena's trendiest new restaurant.

Convicts, some of them found guilty of murder, have been serving up gourmet meals since December in a novel experiment intended to promote the inmates' rehabilitation and confront the Colombian public's neglect of the country's exploding prison population.

Judging by the strong turnout at the Interno restaurant on a recent night it appears to be working.
Seabass ceviche and a tabbouleh salad made of Andean quinoa are among the dishes on offer whose recipes were provided by some of Colombia's top chefs. Dinner is served in a patio at the minimum-security prison where the inmates used to eat tasteless meals on disposable foam trays and which has been brightened up with a wall-sized mural and pink tassels hanging from metal bars.